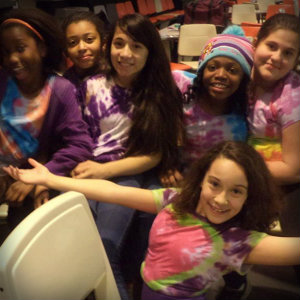 "Most researchers agree that children who play outdoors are smarter, happier, more relaxed and less stressful than children who spend a lot of time indoors." (Child Mind Institute)
As the season begins to cool and the leaves fall to the ground in vibrant shades of orange, gold and red, it's a great time to hang out with the family. This helps your family to see the beauty of nature while enjoying exercise.
Then, if you carry a plastic bucket on your trip, you can collect sticks, acorns, sticks, and more to use as funny artistic tools for the fall after you're having fun with your family outside. Using the tools provided by Mother Nature – and using skilled tools such as razors and adhesives and proper parental supervision – the potential for fall skills is endless. Here are some simple fall tips you can make with your kids.
Bark Owl Craft
This idea comes from FirefliesAndMudpies.com. First, gather the acorns, bark and twigs. Then look in your closet (or buy) cabbage seeds with skillful glue. Carefully break the skin into an owl and attach two caps to the acorns where the eyes should be. Hold the owl's eyeball in place to raise its mouth, and then stick the owl into a stick, perhaps with fallen leaves, and you have an owl. If you want, your children can also draw the bark.
If you find that your children enjoy the activities of the owl, there are many more Pinterest.
Fun of Acorn Beads
If you pick up a lot of acorns, you can quickly and easily turn them into autumn beads, following the instructions on Kireei.com. Just paint the main parts with acrylic paint (it can take up to three coats). When dry, use Sharpie markers to paint the face. If the acorn cup was separated from the body of the nut, place it again, along with a piece of twine. It's over!
Leaf Rubbings
All children learn through play, but the younger age is the time when children learn more about the world while doing things that may seem uneducated. This simple task is FirstPalette.com, for example, can teach them about the beauty of leaves. On a family trip, collect fallen leaves, looking for those with a fun variety of colors. Next, you will need light paper and crayons.
At home, let your little one pick a page of interest and place it on your table, upstairs. Then place the thin sheet on top of it and ask your child to cut out where the page and part of the crayon are. As you do so, the shape of the leaf begins to appear in the form of a crayon. Make sure your child rubs the whole page.
Painting Works
Take out your children's crayons and let them choose the natural pictures they want to decorate. Crayola.com has many free publications, including:
You can find more many publications on Pinterest.
Let Your Thoughts Be Your Guide
Other works of art may include crushed leaves, self-made stamps made of leaves, acorns, and other natural objects, pinecones, door hangings, paper drawings, and much more.
As a busy parent, you may not have time to prepare for the details. Nothing! If you keep a box of drawings stored in the locker room, you can use it when your child is tired or restless, in addition to all that nature has to offer. The next? Fun fall projects that help you stay united as a family and create lasting memories.